Caribbean Islands Cruising Guide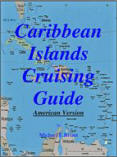 Caribbean Islands Cruising Guide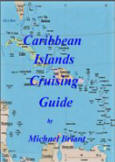 French Canal Routes to the Mediterranean

Gentle Sailing Route to the Mediterranean
Living Aboard Around the World
Gentle Mediterranean Routes to the Islands
PAPERBACKs

Contents

1 – Planning the voyage

2 – South coast to Chenal du Four

3 - Chenal du Four to La Rochelle

4 - La Rochelle to Spain overview

5 - La Rochelle to Coruña

6 - Coruña to Gibraltar

GENTLE SAILING ROUTE

TO

THE MEDITERRANEAN

Why not take your boat to the Mediterranean next summer?

There are several ways of getting your boat to the Mediterranean. On the back of a lorry, via the French canals, four or five day's non stop across the Bay of Biscay then down the Portuguese coast or spend the summer or two, gently coasting southwards, enjoying the harbours, cities, towns and villages of France Spain and Portugal.

This is not a pilot book, rather a passage plan and guide to the nicer places between the South Coast of the UK to the beautiful Mediterranean Sea.

It can all be done in easy stages, to suit a lightly crewed boat, with perhaps only a couple of people on board who are without 'offshore' experience.

Actually, it is a lovely way to explore a lot of delightful foreign places. £10

Specially drawn charts of:

Cherbourg to L'Aber-Wrac'h.

Chenal du Four to La Rochelle

La Rochelle to Spain

La Rochelle to Coruña

Coruna to Gibraltar

+

illustrations, pictures, paintings
Gentle Sailing Route to the Mediterranean
The passage from the UK down to the Mediterranean does not need to be like an 'outward' bound course.
If you follow the route, suggested by the author, who has sailed to and from the Mediterranean, many times, in all sorts of boats, you will find it a very gently cruise, making landfall each afternoon in a relaxed fashion.
Details the ports, marinas and route you should use between the UK and Gibraltar.
The book is designed to help the lightly crewed boat, with perhaps only a couple of people on board, who are without much or indeed any 'offshore' experience, have a relaxed and enjoyable time.
There are of course 'hundreds' of options but some are very much better than others and you need to know which should be your port or marina of choice.
It is important to know if a port has 'must see' places to visit or has it got a launderette, good WiFi connections, places to eat at a reasonable price, if the broken 'widget' can be repaired there or easy flights back to the UK - It is also important to know the places you should avoid!
It is the cruise of a lifetime, occupying a summer or maybe two, so it does need planning.
The 115 pages contain 'chartlets', pictures, port and marina guides.
At home it will make it will enable you to plan and prepare for your voyage in a knowledgeable and sensible
'Over 1600 copies of this book have been sold making it on of the most used books for this route'
£10

1) You click on the 'Buy Now'
and that will take you to PayPal where you make the payment via a Credit Card or your PayPal account.
2) Having completed the payment you will be taken to a page with a link for the book you have purchased - very simple page that will look something like this:
click on the link PDF and the book will download into your 'device'.
You can choose a folder for it to go into or, normally, it will default into the DOWNLOADS folder..
It is in PDF form so you can print it easily in hard copy or a printer will make it into paperback form with spiral binding or similar.
If you want a hard copy made from your download it will cost around 5 Uk pounds + P&P then try using
https://doxzoo.com.
I do not have personal experience of them but they appear to offer a very good service at a reasonable price.
If you have any problem with finding the download send me an email to michael@michaelbriant.com and I will send you another link as soon as I am online....